Collaboratively Shifting Power and Resources
We see racial justice as the path toward health equity and focus our efforts on that nexus point.
Whether supporting organizations building civic, narrative, or economic power, all of our efforts move us toward our North Star vision of ensuring communities, particularly those most impacted by structural racism, can exercise the power to shape decisions and direct resources and solutions that impact their health and lives.
We  invest in frontline, people of color led and staffed organizations and coalitions to build the long-term organizing infrastructure needed for local, state, and national change. We are also committed to influencing the philanthropic sector to dismantle systemic racism and better align behind community vision, leadership, and priorities. 
Founded in 2007, Convergence Partnership was established as a funder collaborative and pooled fund focused on advancing the founding members' collective vision of healthy people, healthy places. In the first decade of its existence, the Partnership contributed to many local and national policy and practice wins focusing on health equity, including awarding over $13 million to almost 50 organizations and foundations across the country. 
In 2019, our commitment to do better by our communities drove us to center racial justice more deeply in our work. Understanding that the primary driver of health inequities is structural racism and power imbalances, we shifted our focus toward working at the intersection of racial justice and health equity. This means firmly aligning behind frontline organizations' priorities and continuing to shift our governance, grantmaking, and partnerships toward this goal. 
2005-2007
Conducted research and developed a shared agenda centered on healthy eating and active living, launching the Healthy Eating Active Living Convergence Partnership in 2007.
2008-2009
Launched two field-building initiatives–Regional Convergence Partnerships and the Innovation Fund. These efforts supported the formation and growth of 14 regional multi-funder collaborations and community regranting projects, growing a network of almost 80 local and regional funders.
2010
Deepened our focus on systems-level priorities and federal policy resulting in contributions that shaped the Healthy Food Financing Initiative, HUD's Sustainable Communities Initiatives, the American Recovery and Reinvestment Act's Communities Putting Prevention to Work program, the Prevention and Public Health Fund in the Affordable Care Act, among others.
2018-2019
Convergence's approach to health equity evolved to center racial justice as core to the work, which remains an ongoing priority of the Partnership. Growing out of a year of discussions and input from grassroots equity advocates and funder partners, six regions are selected for grants aimed at learning how best to partner with and support organizations working on racial justice, narrative change, and community power building.
2020
The new co-designed funder table is launched, where regional and national funders share decision making, using information from frontline grassroots organizations to determine where dollars were most needed. The three new focus areas are codified: grassroots organizing, narrative change, and advocating for change within philanthropy. $1.3 million in COVID response grants marks the shift to direct support of self-determined priorities of grassroots nonprofits.
2021
Multiyear regional funding strategy launches with $1 million across 12 nonprofits, directly funding grassroots organizations for self-determined racial justice and community power building efforts, and narrative transformation priorities.
2022
Convergence Partnership relaunches as an independent entity and transitions from PolicyLink to NEO Philanthropy. Funding Narrative Change report is released, the first of its kind report aimed at building funder capacity to support narrative change efforts.
2023
Through a partnership with the Decolonizing Wealth Project, the Partnership pilots a power-sharing approach for its leadership and steering committees, based on the principles of decolonized, reparative philanthropic practices.
We are a community of practice, committed to reimagining the relationship between philanthropy and communities most harmed by racist policies and practice. We create a space for foundations to agitate for change within our own institutions and sector. Currently, we are a collaborative of twelve national and regional foundations and multifunder initiatives.
Convergence Partnership connects national and regional foundations to create powerful resource streams that support local power building and self determination in regions across the country. We engage funders across the country supporting the bold change that frontlines organizations and leaders are pushing forward.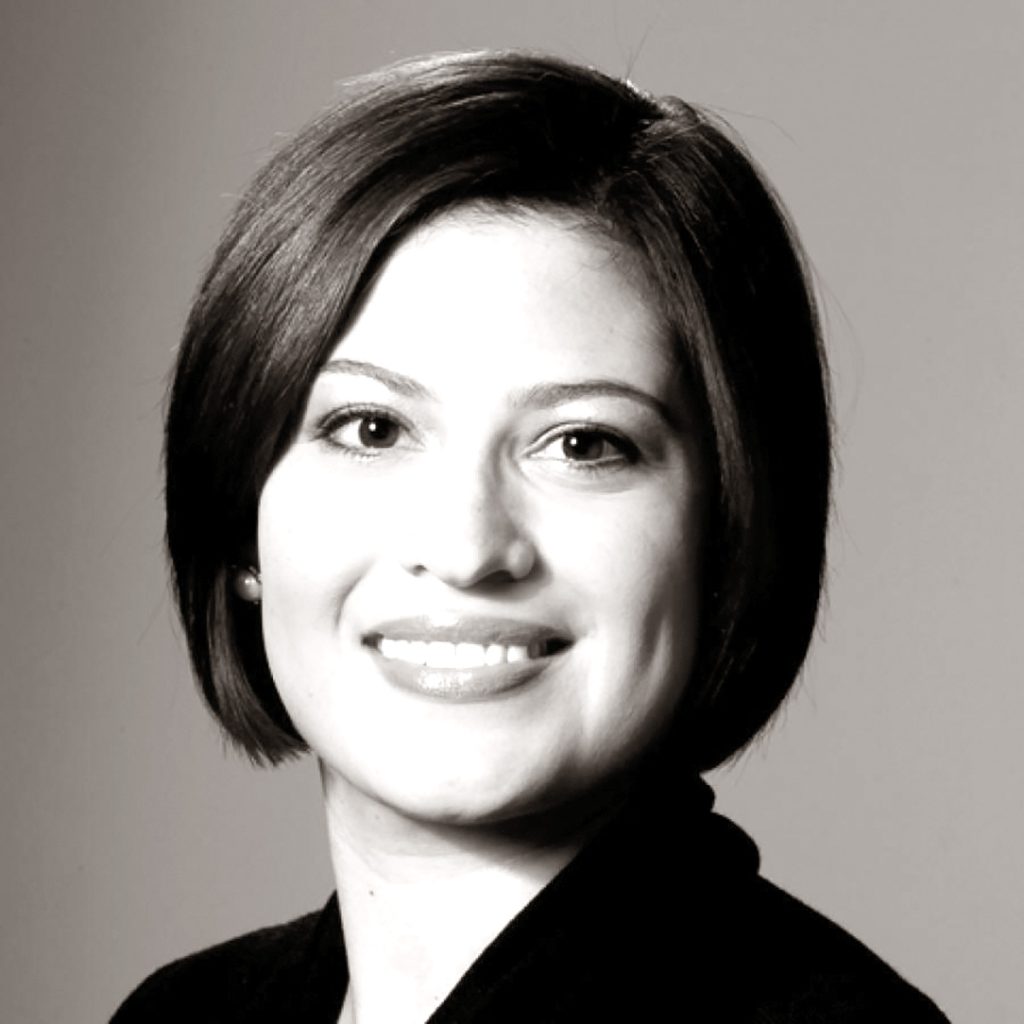 Amanda M. Navarro is an accomplished senior leader working at the intersection of racial justice and health equity for almost 25 years. As Executive Director, Amanda is leading the next chapter of Convergence Partnership in focusing its efforts and investments that amplify the power and leadership of people of color and shift power structures within philanthropy and government toward racial justice and health equity. Along with an incredibly committed team, Amanda helped guide and manage the Partnership for 13 years inside PolicyLink, where she served as Chief Impact Officer helping to advance and accelerate the organization's impact strategy. During her time at PolicyLink, Amanda worked closely with philanthropic institutions and government agencies at the local, regional, and national levels to increase investments and sharpen grantmaking strategies that deliver equitable results for communities of color and under-resourced communities, as well as trained hundreds of diverse leaders and groups across the country on a range of strategies to advance racial justice and health equity. Before joining PolicyLink, Amanda worked at the US Centers for Disease Control and Prevention. Amanda holds a master of public health from Boston University and a doctor of public health from the University of Texas Health Science Center at Houston School of Public Health.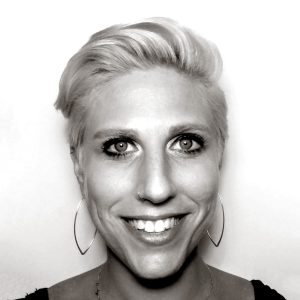 Michele Silver has worked in non-profit, academic, and government settings at the intersection of racial justice and health equity for nearly two decades. As the Director of Programs for Convergence Partnership, Michele works to help advance the Partnership's vision and strategic priorities, increase the Partnership's grantmaking capacity, and deepen the Partnership's commitment to an anti-racist, intersectional, equitable, and participatory approach to grantmaking that resources people of color led grassroots organizations and networks on the frontlines of transformational racial justice and health equity work. Michele first started working with Convergence Partnership in 2017 as a Senior Associate at PolicyLink. While at PolicyLink, in addition to Convergence Partnership, Michele worked to support various projects, initiatives and learning cohorts related to health equity and equitable policies, systems, and philanthropic practices. Prior to joining PolicyLink, Michele spent several years working in food policy in New York City, conducting evaluation research of community-based food equity interventions in under-resourced Black and Brown neighborhoods. Michele holds a master of science in urban policy analysis and management from The New School's Milano School of Policy, Management, and Environment.
Consulting Partners and Advisors
As the longest standing partner of Convergence Partnership since 2007, Prevention Institute (PI) serves  as strategic advisor. Working alongside Convergence staff, they help ensure the successful implementation of the Partnership's work plans, provide staffing and implementation support across all strategic areas of work, and help to develop critical collateral materials based on the learnings and principles of the Partnership. 
Serving as narrative change consultants and advisors to the Partnership since 2018, Narrative Arts, along with Moore + Associates, guides and informs narrative change and strategic communications efforts, including ensuring the Partnership is aligning our own communications efforts around the narrative priorities surfaced from our community partners. 
A new core partner and advisor, Decolonizing Wealth Project is working with Convergence Partnership staff and funders to guide the Partnership's process to developing a reparative and restorative approach to our philanthropic practices, including designing a governance structure that shares power with grassroots partners in a community-directed and determined manner. 

Transformative change happens when we work together, and we know there is power in relationships. These relationships create opportunities to examine new ways of working together that might fall outside of our traditional partnerships and structures.
Conrad N. Hilton Foundation