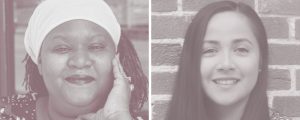 Host: Justice Gatson
Local Audio Producer: Lety Valencia
In this episode, local audio producer Lety Valencia of Faith in the Valley shares the fight against evictions and displacement in California's San Joaquin Valley. She interviews organizers who worked with residents as they faced a slew of evictions and a lack of response by elected officials. The second segment, hosted by Francisco Dueñas of Housing Now, engages housing activists and policy experts from Housing Now's statewide coalition who share frontline experiences of the fight for housing rights in California. We hear from Héctor Malvido of Ensuring Opportunity Campaign, Ethan Hill & Ali Akhtar of UAW 2865, Sonya Gray-Hunn of Congregations Organized with Prophetic Engagement, Cynthia Guerra of Kennedy Commission, and Christian Flores of Inland Congregations United for Change. This episode is hosted by Justice Gatson, a Kansas City based organizer, who organizes intersectional movements that uplift the voices of the most marginalized groups.
This podcast acts as a final grant report for Convergence Partnership's 2020 COVID response grants. The Convergence Partnership is a collaborative of local statewide and national funders to advance racial justice and health equity. The Convergence Partnership podcast series introduces you to people and organizations who are building social, political, and economic power.